New Reports:
Policy Brief: Generative AI, Jobs, and Policy Response
Debates around Generative AI impact tend to focus on job replacement or enhancement. This paper also discusses the "Big Unknown," the number of workers whose future depends on decisions yet to be made.
AI Foundation Models & Detection Mechanisms
In this report, GPAI Experts propose a reliable detection mechanism for the content produced by AI foundation models, allowing consumers to determine whether an item was generated (wholly or partly) by AI, allowing to reduce associated risk.
GPAI Summit 2023
New Delhi, India
Ministerial Council: 13 December 2023
Full event: 12- 14 December 2023
Global Challenge to Build Trust in the Age of Generative AI
Call for Partners
Recognising the transformative and disruptive potential of generative AI, the OECD, GPAI, and UNESCO are joining forces with AI Commons, IEEE, and VDE to advance global collaboration, trust, and transparency with regard to generative AI
See additional details on our flyer and complete our Global Challenge Partner Inquiry form here
Get in touch ai@oecd.org
G7 Ministers Reaffirm Commitment to Advancing Generative AI Policy Through Multilateral Collaboration, including GPAI
September 7, 2023, Hiroshima
On 7 September, G7 Digital & Tech Ministers met within the Hiroshima Artificial Intelligence (AI) Process, in a stride to foster international cooperation in the realm of AI. They issued a statement emphasizing their dedication to collaborative initiatives on generative AI and common policy priorities.
This commitment is further fortified by the ministers' intent to collaborate with prominent international organizations and actors, among them the Global Partnership on Artificial Intelligence (GPAI). GPAI, at the vanguard of global AI initiatives, is ready to join forces with these distinguished leaders in the pursuit of policy discussions deeply rooted in empirical insights.
GPAI eagerly anticipates the continuation of its longstanding partnership with the OECD and other IGOs. This collaboration, exemplified by initiatives like the Global Challenge to Build Trust in the Age of Generative AI, jointly launched by GPAI and OECD.AI, builds on harnessing AI's boundless possibilities while ensuring ethical, responsible, and trustworthy implementation.
About us
What is GPAI?
GPAI provides a mechanism for sharing multidisciplinary research and identifying key issues among AI practitioners, facilitating international collaboration and promoting the adoption of trustworthy AI.
Read more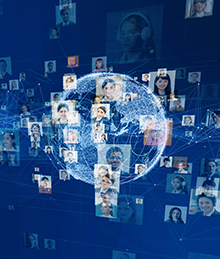 Community
Who is involved?
GPAI fosters global cooperation, bringing together leading experts from around the world to build on existing work done domestically and internationally.
Read more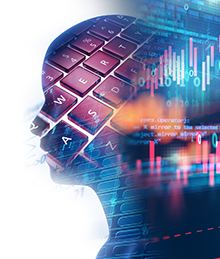 Projects
What do we do?
GPAI assesses the scientific, technical and socio-economic information relevant to understanding AI impacts in order to encourage its responsible development and mitigate potential challenges.
Read more