Jordan Zed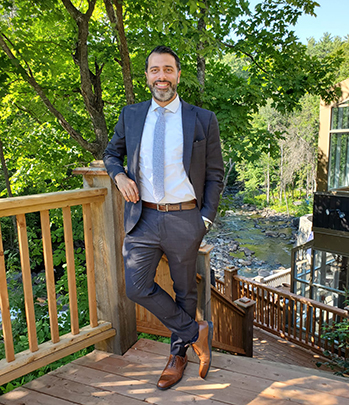 Director General, External and Trade Policy Branch, Government of Canada
GPAI Steering Committee Chair
Jordan Zed is a lawyer by training and current member of the Ontario Bar. He is also currently the Director General responsible for international affairs, internal trade and intergovernmental affairs in the Department of Innovation, Science and Economic Development. Immediately prior, he served as Director of Open Government at the Treasury Board Secretariat in the Government of Canada and led Canada's successful campaign for a seat on the Steering Committee of the Open Government Partnership. From 2015 to 2016, he served as Chief of Staff to the Deputy Minister at Environment and Climate Change Canada during Canada's signing and ratification of the Paris climate change agreement.
Jordan developed an interest in international relations in 2004 while representing clients before the Immigration and Refugee Board in Toronto. In 2005, he co-founded the International Legal Partnership, a non-profit international legal assistance clinic based at Osgoode Hall Law School, which remains active, and whose mission is to provide global policy and legal assistance in low-income
economy countries.
In 2007, while earning his dual Masters of Laws degrees from New York University (in Law and the Global Economy) and the National University of Singapore (in International and Comparative Law), he founded the Global Forum on Peace and Security, which held regular global discussions on matters addressed by the United Nations Security Council. Following a year working with Nelson Mandela's lawyer, George Bizos, at the Legal Resources Centre in Johannesburg, South Africa, Jordan joined the Government of Canada in 2008. He has since worked in the Government of Canada's Privy Council Office, covering Canada-US relations, and went on to lead teams in the International Security and Strategic Policy Bureaux at Global Affairs Canada.
In 2012, he founded the PANEL, an Ottawa-based non-profit aimed at connecting and mobilizing Canadians at home and abroad, including government and civil society, to advance innovative solutions to international challenges.